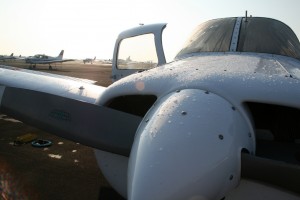 Are you already a certified pilot and looking to fly the skies above beautiful Austin, Texas? We have a fleet of highly reliable, well maintained and efficient aircraft to meet your rental needs. If you want to visit friends or family, we also offer very reasonable overnight rentals of our aircraft. Our non-student rate is only $10 more per hour than our
student rate, but still a bargain! We only require a 2 hour minimum Monday through Thursday and a 3 hour minimum Friday through Sunday. Contact us for details on how to reserve your rental today!
Our Aircraft
At Above & Beyond Aviation, we pride ourselves on providing safe and affordable rental aircraft at both Austin Bergstrom and Austin Executive in Pflugerville. Check out each of our aircraft (and now simulator) below.
---
Located at Austin-Bergstrom (AUS):
---
Located at Austin Executive (EDC):